What is the Expanded Food and Nutrition Education Program?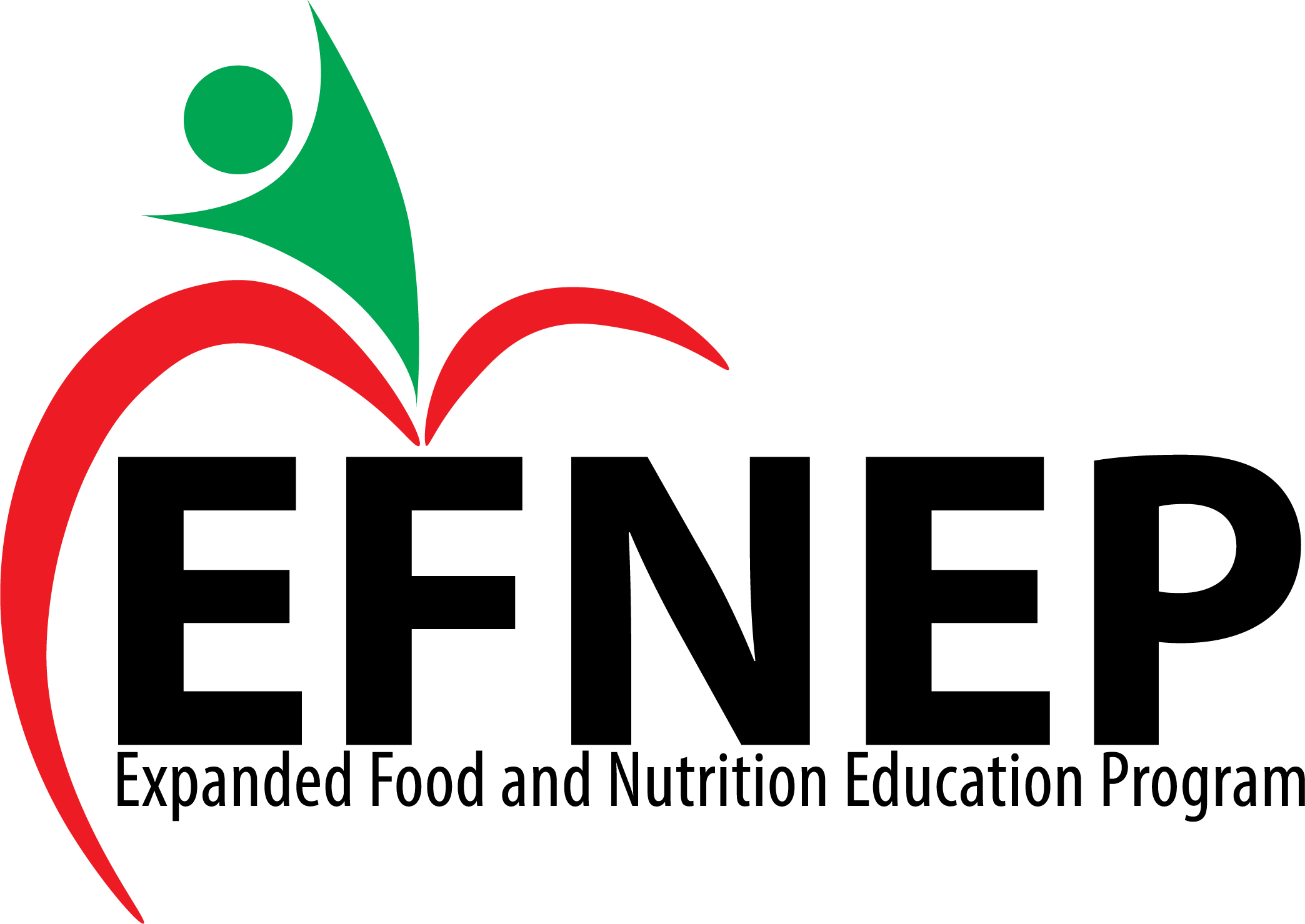 EFNEP's mission is to assist low-resource families in making simple behavior eating habits. EFNEP nutrition assistants help families improve skills and increase knowledge of basic nutrition, food preparation, food budget management and food safety. Classes are offered in a variety of settings including homes, schools, food pantries clinics and libraries. EFNEP answers questions about how to Eat Smart and Move More.
This hands-on, interactive program and teaches new skills that families with small children can use at home every day--from planning, shopping and cooking tips to simple solutions for healthy eating and daily physical activity. The sessions help participants create a personal plan to Eat Smart and Move More. Upon completion of the program,
participants receive a certificate and an EFNEP Cookbook to show family, friends and potential employees.
The best part? It works! Since 2005, 97% of families who participated improved their diet while saving money.

EFNEP lessons include:
Planning low cost nutritious meals
Preparing quick and healthy meals
Healthy food choices for busy families
Getting the best food buys
Keeping foods safe to eat
Healthy eating for moms to be
Healthy eating for teen moms
Breastfeeding
Feeding your infant/preschool child
Nutritious snacks for children
Eating "right and light"-ways to control sugar, salt, fat and calories
If you enroll in our classes, you agree to:
Participate in 8-12 teaching sessions
Complete enrollment forms
Participate in cooking activities and try different recipes
Practice newly learned skills and have some food recipe items on hand