4-H Summer Showcase
An annual event where community club 4-H members exhibit an end product of their current 4-H projects for evaluation. Judging is done by a variety of evaluation methods. Exhibitors are awarded purple, blue, red, or white ribbons based upon a judge's decision and the Danish Ribbon System. Purple winners are eligible for State Fair if age requirements are met, and there is a State Fair division for the project. A 4-H Showcase Exhibitor Handbook explaining rules and divisions for 4-H exhibitors is below.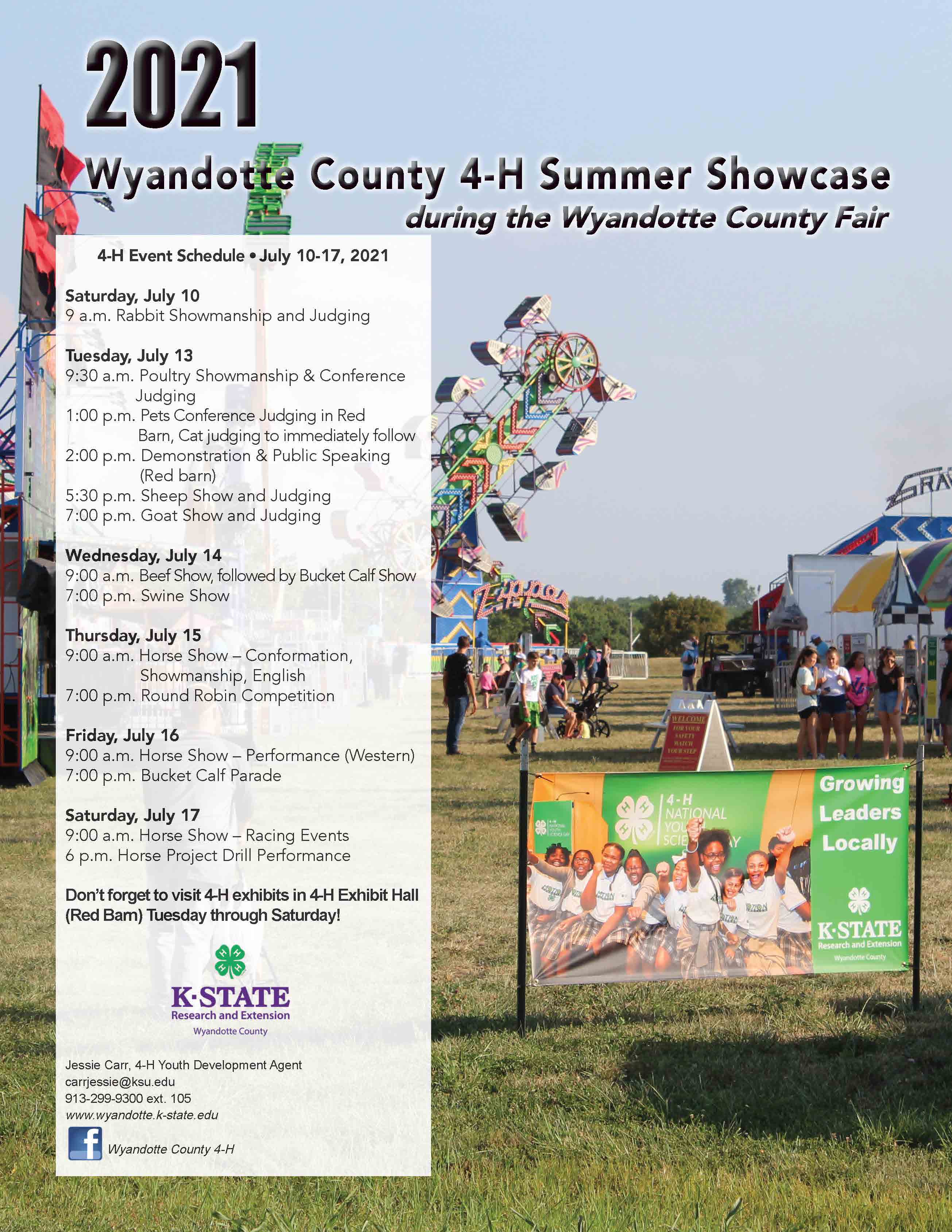 Kansas 4-Her Shares How Preparing for Showcasing Events Teaches Life Skills
Life skills are: Concern for the community, an inquiring mind, sound decision making, healthy interpersonal communications, and a positive self concept
Important 4-H Summer Showcase during the Wyandotte County Fair Forms/Guides
Please check with current project leaders or Extension Office if you have any questions on what is needed to participate at the WyCo 4-H Summer Showcase.